by Eric Greene
In the course of mining, several notable pockets were discovered in the karst limestone bedrock, the largest of which measured 4 x 1.5 x 1 meters. The pockets were lined with quartz casts after calcite, which were coated with lilac to dark purple fluorite octahedrons and cube-octahedrons, as well as ochsenaugen (ox-eye) crystals, a rare form of rounded fluorite crystals.
Close up of an ochsenaugen crystal:

Specimens at the prospect are heavily encased in caliche, which had to be removed with acid to expose the crystals.
In a recent issue of Rocks & Minerals magazine (May/June of 2017), author Barbara Muntyan revealed more about the secret location of the site. She states that it is "…located about 8 kilometers (5 miles) southeast of Tombstone, just east of State Highway 80 running between Tombstone and Bisbee…near Government Draw." The locality consists of two open pits, one on private ranch land and the other on adjacent public land both reachable by a dirt trails east of State Highway 80. According to Muntyan, the area on ranch land was reclaimed in fall of 2015. Today, the site is closed to collecting.
In late June, 2017, Bob sent me this clarification and update on La Fluorita Dulcita:
I promised the ranch owner not to reveal the site location and I haven't. Barbara reportedly got her info from a guy who raided my camp there to steal specimens. I think I showed you the large prospect pit on state land (Barbara's supposed 'public site') west of where you & I parked. That pit was blasted into a large block of jasperized limestone, by a prospecting company looking for gold. They still hold the mineral rights on that pit and adjacent state property. There is not a trace of fluorite in the pit, but it was a convenient place for use as a cover story for people trying to snipe at Fluorita during our project. Dave Eisenbeil and I used an excavator to completely reclaim (bury) the site in 2015. The now-exhausted deposit was composed of 3 separate breccia bodies which were rotated in relation to each other, perhaps the cause of the abundant open space available for fluorite crystallization. My last visitors there were a mineralogical group from UofA. We all agreed that there was no evidence of further mineralization before burying it. Barbara wrote "it is reported that he used insulating foam [to make collecting difficult]." Not true. We use removable foam to protect specimens during shipment and occasionally to protect previously opened pockets during blasting.
Good specimens from Bob's mining are still available in our inventory: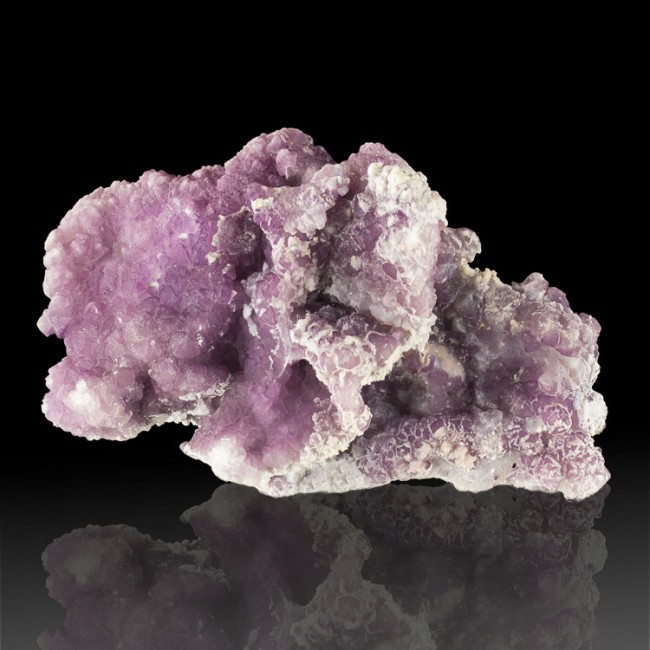 8.3" Lavender FLUORITE Octahedral Crystals w/Quartz La Dulcita Claim AZ for sale $350
See the full listing



6.1" Lavender FLUORITE Crystals on White Quartz La Dulcita Claim AZ for sale $300
See the full listing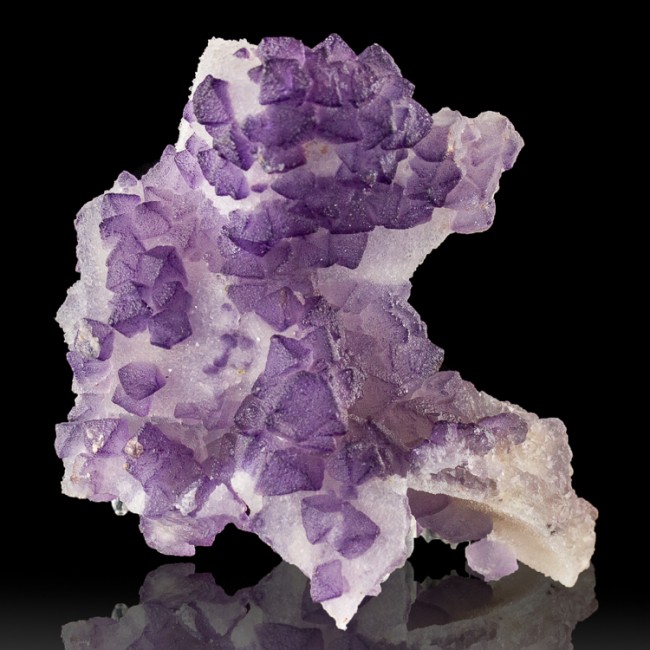 3" Fine Grape Purple FLUORITE Crystals La Fluorita Dulcita Claim Arizona for sale $275
See the full listing



6.1" La Dulcita Claim Purple FLUORITE CRYSTALS on Quartz Near Tombstone AZ for sale $250
See the full listing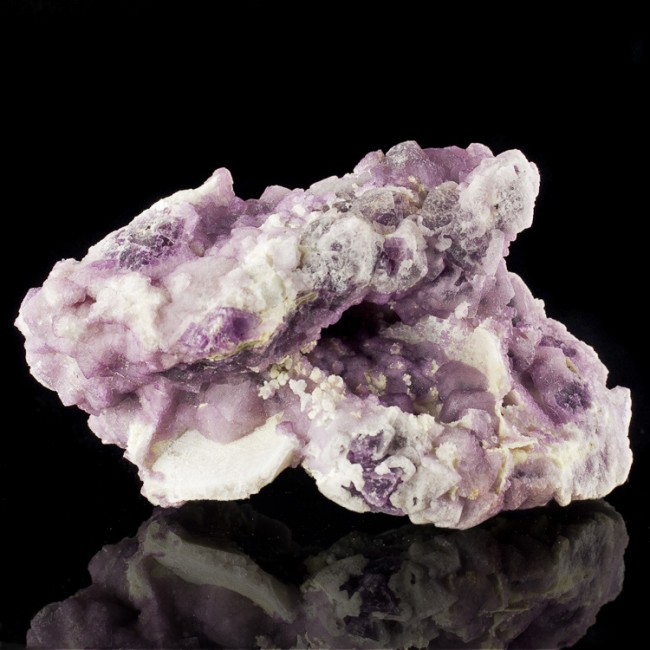 6.6" Purple & Lavender Modified Octo FLUORITE CRYSTALS Tombstone AZ for sale $200
See the full listing