by Eric Greene

A mienr brings a generator out of the adit. June 2015
Here is an update from one of the owners on the status of the Rogerley Mine, written just before the Tucson Show in January 2017:
"Over the past couple of years, a number of events have conspired to make the operation of a small-scale mine in Northern England much more difficult and expensive. Many are bureaucratic in nature, which seems to be the way of the world these days. We could bore you with the details, but perhaps that's best done over a beer somewhere else. Suffice it to say that we've decided to call it a day and close up shop. Thanks to all of you who have supported us over the years. And to borrow a phrase from someone else, 'what a long, strange trip it's been'."

Miner loading blast debris at the working face. June 2015
The backstory is that the Rogerley Mine almost did not open at all in 2016. The main hurdles aced were twofold: First, their head miner quit at the end of the 2015 season. Leaving them without a head miner to run the day-to-day operations. The second was that new UK regulations enacted in late 2015 for the storage of explosives left them without a place to store their dynamite. Another deterrent was that Father Time had marched on one more year, and the mine owners were feeling the dreaded pains of old age creeping up. Also, the mine had experienced repeated break-ins and vandalism in the last few years, which were costly and disheartening. In the end, they decided to operate the mine themselves for the 2016 without a head miner, without a store of explosives, and despite the other obstacles. While they did collect some good specimens, the haul was nothing like what they had found in previous seasons. What they found was sold at the Tucson Show in late January of 2017.

The Black Sheep Pocket. June 2015
The official report on the 2016 season ended with the following message:
"All is not doom and gloom, however. We are currently in discussion with some local friends who have specimen mining experience about taking over the day-to-day operation of the mine. Please stay tuned for more..."

The author collecting fluorite from a pocket. June 2015

We hope that someone will step forward and re-open the mine, but unfortunately our crystal ball is broken and we can't see what the future holds for this classic locality. We wish the Rogerley crew the best with their future endeavors, and thank them for operating the mine from 1999 through 2016. That 17-year run produced a legacy of fine mineral specimens that will be enjoyed for hundreds of years to come. And finally, we want to reassure you that we stocked up on Rogerley specimens before the end came, and have an extensive inventory of top-notch specimens available for purchase. Click here to see all of our Rogerley Mine specimens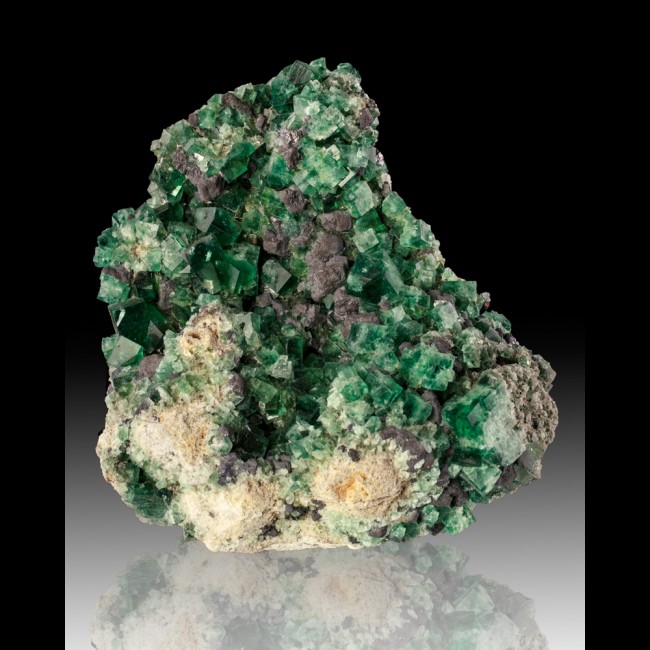 7.5" Sharp Gemmy Blue-Green FLUORITE Crystals with GALENA Rogerley Mine UK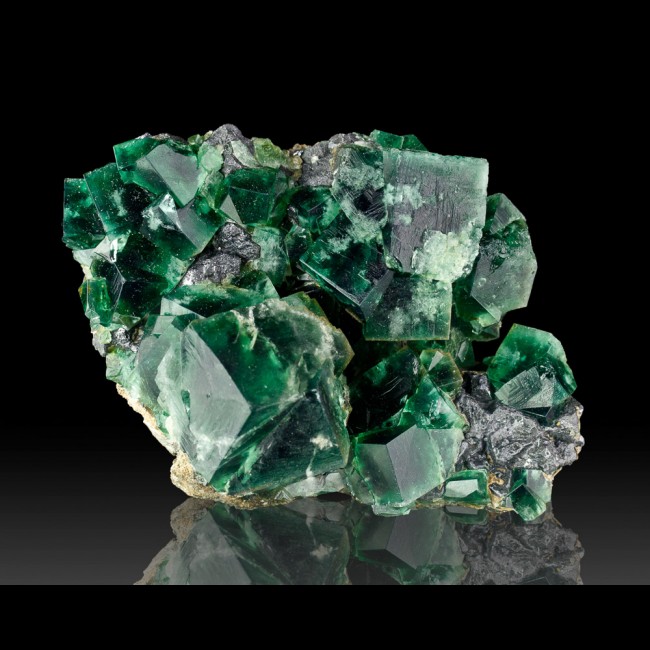 4.6" Cubic Penetrating Twin Green Blue FLUORITE Crystals Rogerley Mine UK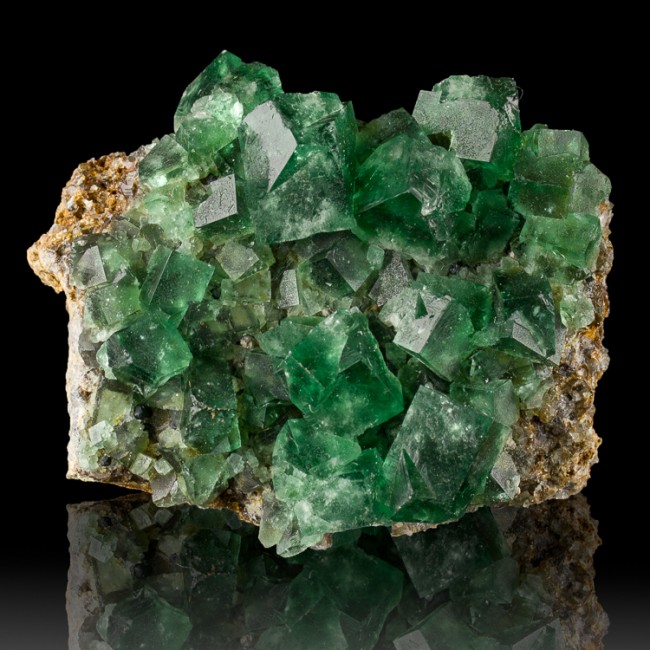 3.3" Blue-Green Gemmy FLUORITE CRYSTALS on Matrix Rogerley Mine UK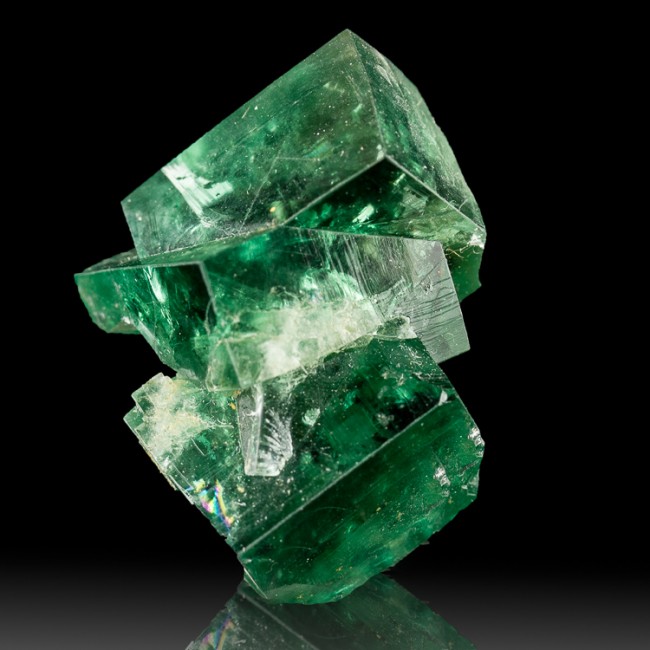 1.5" Blue Green Penetrating Twin FLUORITE Sharp Cubic Crystals Rogerley Mine UK