Your shopping cart is empty!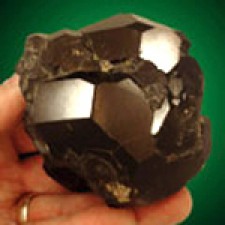 Uvite Tourmaline
For over a century the black tourmaline crystals found at Power's Farm in Pierrepont were known as u.....
$100.00
Here's a fabulous specimen of dark red UVITE TOURMALINE crystals on MAGNESITE. This specimen of high.....
$125.00
Sitting on top of a mound of clear, transparent magnesite crystals, the dark red of these uvite crys.....
Showing 1 to 7 of 7 (1 Pages)