Your shopping cart is empty!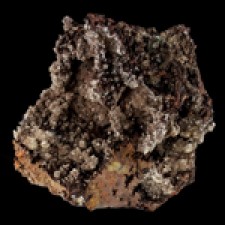 Tarbuttite
Here is a rich cluster consisting of many brownish-gray tarbuttite crystals to 9mm. This is a fine a.....
$100.00
Here is a superb specimen from the type locality of the rare zinc phosphate mineral, tarbuttite. Thi.....
$175.00
This specimen of TARBUTTITE comes from the Broken Hill Mine in Kabwe, Kabwe District, Central Provin.....
$225.00
Showing 1 to 7 of 7 (1 Pages)