Your shopping cart is empty!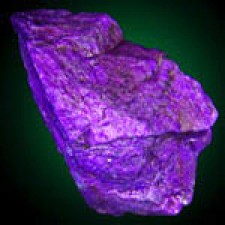 Sugilite
Sugilite comes from just one location - the Wessels mine in South Africa, which has produced n.....
$90.00
This is a superb specimen of sugilite gem rough in a stunning saturated royal purple color. The sugi.....
$250.00
This is a 245-gram, fine specimen of solid gem rough sugilite in a gorgeous shade of dark, extra-ric.....
$175.00
Showing 1 to 7 of 7 (1 Pages)