Your shopping cart is empty!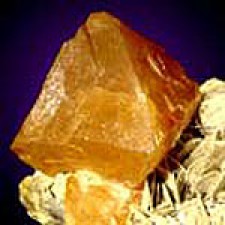 Scheelite
The scheelite crystals on this specimen are very gemmy and highly lustrous. The color is a ric.....
$100.00
This specimen of SCHEELITE (calcium tungstate) from the the Zinyang Mine, near PingWu, Szechuan Prov.....
$200.00
This very choice specimen is composed of a large and a small octahedral crystal of scheelite perched.....
Showing 1 to 7 of 7 (1 Pages)