Your shopping cart is empty!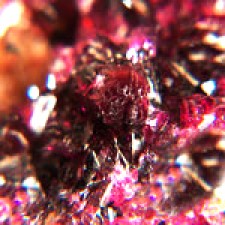 Roselite
The brilliant purplish-red crystals on this roselite specimen are very sparkly and sharp. This.....
$125.00
Flashing, sparkly crystals of roselite, a cobalt-rich arsenate mineral, give this fine specimen a dr.....
$150.00
These are translucent, very well defined crystals of roselite lining a vug in matrix, from the Bou A.....
$175.00
Showing 1 to 7 of 7 (1 Pages)