Your shopping cart is empty!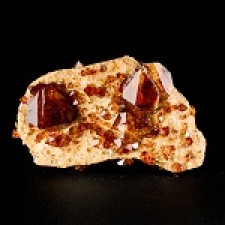 Pruskite
Burgundy red crystals to 3.7" sit on a yellow-orange matrix on this spectacular specimen of pruskite.....
$275.00
My friends from Poland introduced this new lab grown mineral at the Tucson Show in 2015, and it was .....
$600.00
The color red in the mineral world is one of the most desirable colors for collectors. And this spec.....
$600.00
Showing 1 to 11 of 11 (1 Pages)