Your shopping cart is empty!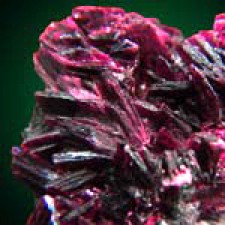 Erythrite
This erythrite specimen from a 2010 find in Morocco sports sharp crystals on matrix to 10 mm t.....
$250.00
This is one of the finest specimens of erythrite I have ever seen; it is truly museum quality. .....
$760.00
When thinking of erythrite, most collectors recall the Moroccan specimens with their dark purple col.....
$130.00
Showing 1 to 11 of 11 (1 Pages)