Your shopping cart is empty!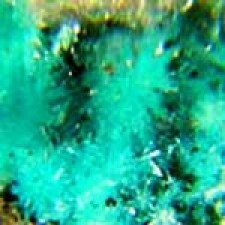 Aurichalcite
Here is a wildly colorful aurichalcite specimen featuring a thick carpet of acicular, hair-like crys.....
$125.00
Here's a fabulous specimen of aurichalcite on a limonite matrix. The aurichalcite has formed in tiny.....
$85.00
These colorful specimens of aurichalcite feature radiating crystals and tufts consisting of hundreds.....
$105.00
Showing 1 to 7 of 7 (1 Pages)