Your shopping cart is empty!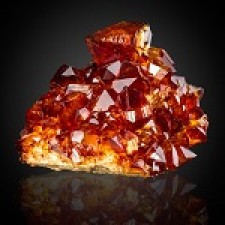 Arkanite
Here is a breathtaking specimen of arkanite – a lab-grown crystal cluster with no damage anywhere. T.....
$100.00
You will be amazed by the rich, saturated, crimson red color of this fine example of arcanite. .....
$80.00
Arkanite is potassium sulfate, K2SO4. Here are 10 lab-grown crystal specimens that are translu.....
$180.00
Showing 1 to 7 of 7 (1 Pages)