Your shopping cart is empty!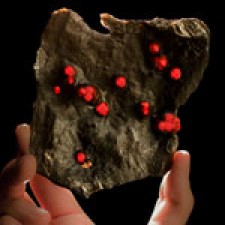 Almandine-Red-Ember-Mine
This is an unusual specimen of high quality gemmy almandine garnets in silvery gray graphite from th.....
The gemmy almandine garnets in this specimen are gorgeous. They glow like burning embers when backli.....
This new material from the Red Embers Mine in Erving, Franklin Co., Massachusetts made a big splash .....
Showing 1 to 7 of 7 (1 Pages)