Your shopping cart is empty!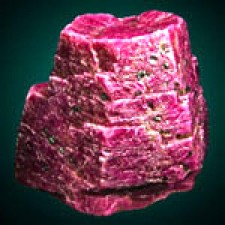 07-July
The 6-pointed star in this oval gem cabachon of ruby is relatively sharp and fairly bright, and show.....
Extraordinarily sharp, museum size & quality ruby crystal. Crystals of this size are no longer a.....
This is a choice specimen of NATURAL RUBY (CORUNDUM) from an unnamed locality in the San Jacinto Mou.....
Showing 1 to 7 of 7 (1 Pages)