Your shopping cart is empty!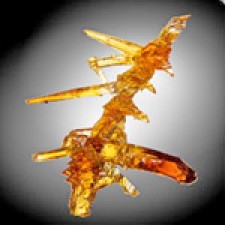 Zincite
Zincite crystals like this are scarce, and I was happy to find it. The crystal is totally transparen.....
$170.00
The ZINCITE that came from the Tarnowskie Gory Mine, Upper Silesia, Poland was a one-time find. Zinc.....
$500.00
Here is a fine stalactite-shaped piece of copal amber from Madagascar's Cap d'Ambre. The specimen is.....
$70.00
Showing 1 to 7 of 7 (1 Pages)