Your shopping cart is empty!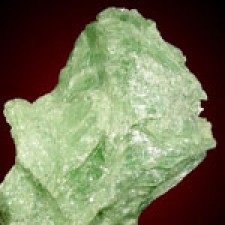 Talc
Here is a large specimen of foliated bladed talc from Vermont. The color is a gorgeous minty g.....
$60.00
Talc is a 1 on the Mohs hardness scale, making it the world's softest mineral, and it can be scratch.....
$65.00
I love the minty green color of this Vermont talc specimen. Talc is the softest mineral known .....
$60.00
Showing 1 to 7 of 7 (1 Pages)