Your shopping cart is empty!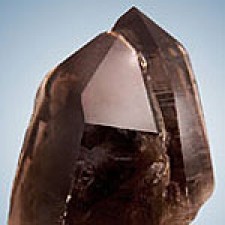 Smoky Quartz
This is a wonderful specimen of elestial smoky quartz from Brazil, with parallel-growth faces all th.....
$45.00
Here is a sharp, gemmy smoky quartz crystal from Colorado's highly acclaimed Smoky Hawk claim. The s.....
$40.00
Here is a nifty, gem single smoky quartz crystal from Mont Blanc. It features a very light smoky col.....
$40.00