Your shopping cart is empty!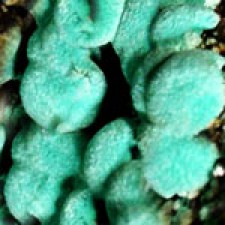 Rosasite
This is a colorful specimen of crystallized rosasite, which is uncommon as it is typically found as .....
$50.00
Here is an extremely colorful specimen of rosasite lining a deep vug in a limonite gossan matrix. Th.....
$140.00
This eye-catching specimen features layers of dark gossan matrix sprinkled with bright blue spheres .....
$250.00
Showing 1 to 11 of 11 (1 Pages)